MYWater Workshop
and Popup Salon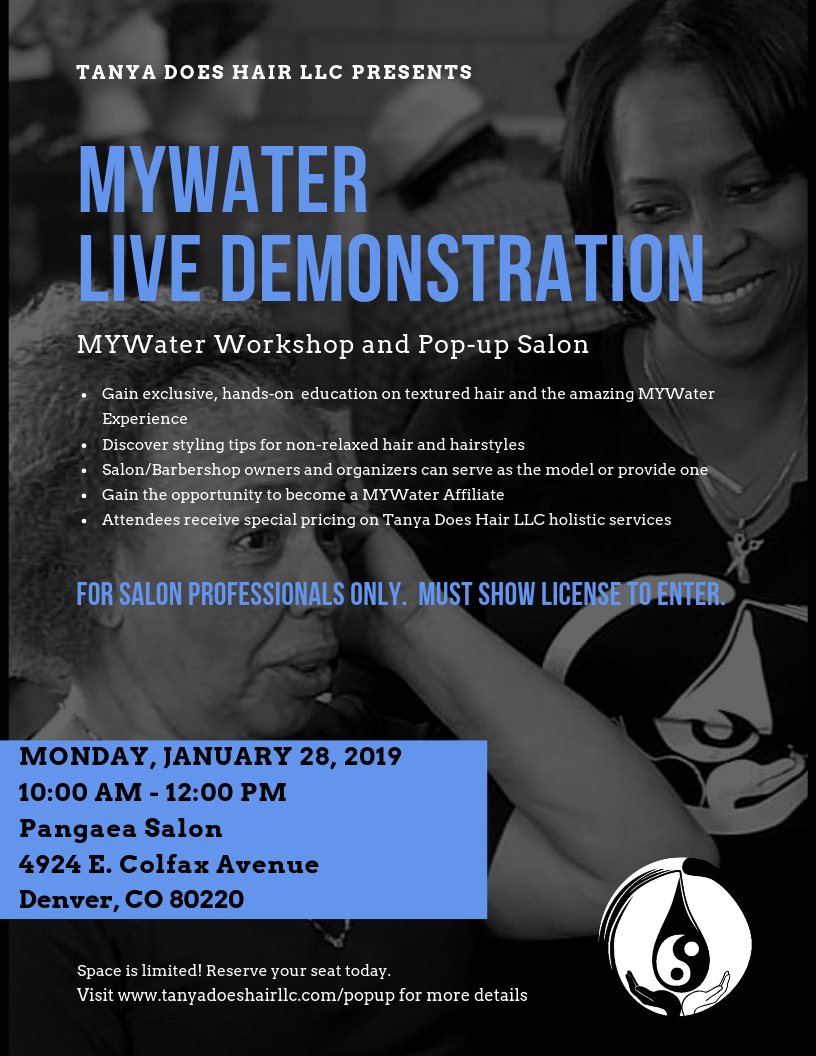 Can't get to Tanya Does Hair LLC?
Get exclusive, hands-on education on textured hair and the amazing MYWater Experience. Take advantage of the special pricing on Tanya Does Hair LLC tools and products.
Join us at our next popup event.
MONDAY, JANUARY 28, 2019*
10:00 AM – 12:00 PM
Pangaea Salon
4924 E. Colfax Avenue
Denver, CO 80220

*Salon Professionals ONLY for this date. Must show license to enter.
SATURDAY, MARCH 16, 2019
12:00 PM – 2:00 PM
Power of Self Care: Health & Beauty Fair
Summit Event Center
411 Sable Blvd
Aurora, CO 80011
REGISTER BELOW!
Host an Event
Gain exclusive, hands-on education on textured hair and the amazing MYWater Experience
Discover styling tips for non-relaxed hair and hairstyles
Salon/Barbershop owners and organizers can serve as the model or provide one
Gain the opportunity to become a MYWater Affiliate